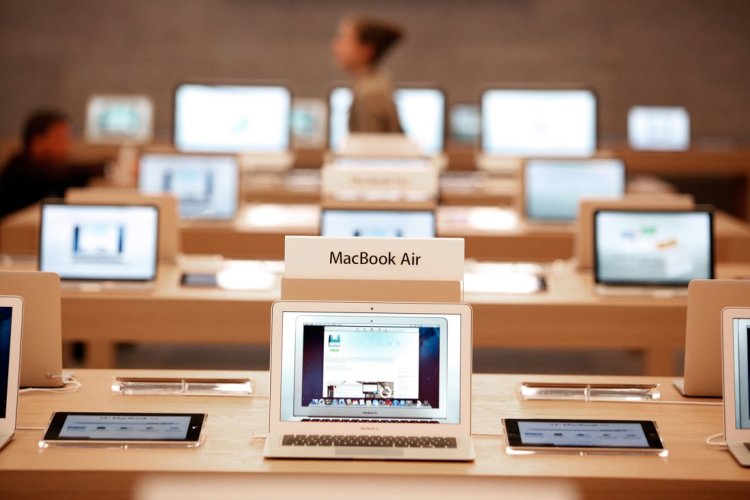 The holidays are quickly approaching, which means spending will be increasing. The more often consumers use their credit cards, the more likely fraud will occur. Those who shop online are particularly vulnerable to scammers.
But that doesn't mean you should avoid shopping online altogether. Online shopping allows you to avoid crowds and the hassle of driving from store to store. Not only it is convenient, but it also allows you to use your credit cards, which means you get to spend money and rack up the miles and cash back rewards.
Part of using credit cards and online shopping is accepting the risks involved. Fortunately, with online banking, it's easy to check your statements online and see if there are any unfamiliar charges.
Scammers can use your credit card number to purchase just about anything, but what are the things they are buying the most? Read on to discover the 15 most popular items thieves are purchasing with stolen credit cards.
Rolex watches. Of course, thieves want to use your credit card on the expensive stuff. They cost $5,000 or more – some are even more than $50,000 - so if you have a high credit limit, you can expect scammers to splurge on the high-end items.

Diamond rings. Jewelry has a high resale value. A scammer can easily buy diamond rings with your credit card and sell or even pawn them for thousands of dollars – leaving you with the bill.

Louis Vuitton handbags. These are also a hot luxury item. People try to counterfeit these bags all the time. They easily sell for several thousand dollars.

Smartwatches. These electronic items are in demand. There's a solid market for them, so scammers will want to use your credit card to buy smartwatches.

Macbook Air. Apple products – especially these popular laptops – have a high resale value, so criminals will max out your credit card to stock up on Macbook Airs and sell them.

Cases for smartphones, tablets and other devices. While cases typically sell for low prices, they are popular. Almost everyone buys one for their devices, so there's a huge market for them. They can be resold on Amazon, eBay and other websites.

World of Warcraft gold. World of Warcraft first came out 12 years, but it's still a massively popular game. This online game allows you to use gold to level up and buy gear and other essentials. Gold is highly coveted. Players spend hundreds and even thousands of dollars buying digital gold, and you can expect that scammers may want to do the same.

Best Buy and iTunes gift card. iTunes and Best Buy gifts sell for above face value on bidding sites like eBay. This means that naturally, thieves like to buy these gift cards and resell them for even higher amounts.

Graphic and web design. Thieves typically scam consumers by creating fake websites. Therefore, if you find charges on your card for graphic design or webpage design, the scammer is using it to pay for his scamming schemes.

Web hosting services. Once the fraudulent website is up and running, your scammer will need to pay for hosting services to keep the site functioning.

Search engine optimization. The scammers will need to find their fake sites in order for them to steal your credit card information. Search engine optimization puts their sites on the first page of Google search results to make it easier for the thieves to steal your cash.

Coupons for Facebook ads. More than 1 billion people use Facebook. Getting ads on there is like the ultimate in marketing. Your ad will be exposed to roughly 1/7 of the world's population. That's a lot of potential customers.

Hotel rooms. Scammers like to conduct their business in high-scale hotel rooms so it's harder for them to get caught.

Pizza. It may seem weird that a scammer would steal your credit card just to buy pizza, but it's a functional purchase. Pizza helps fuel thieves as they stay up all night looking for new ways to scam others.

Red Bull. Red Bull doesn't just give you wings. It gives you energy, which is what scammers need to keep working. Much like pizza, it's another functional purchases that allows thieves to stay focused on their task of stealing your credit card information.
If you notice any unfamiliar charges on your credit card, let your card issuer know right away. They won't hold you accountable for the charges, which is one benefit of using a credit card over a debit card, which can drain all the money from your account and leave you with nothing. Holidays can be stressful. By using some common sense on your part, you can enjoy your holiday shopping without the added stress of identity theft.