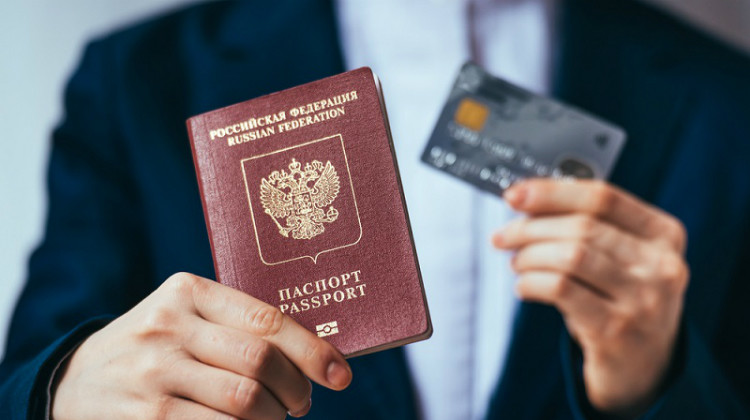 If you have a rewards card that offers free miles, you'll want to use it to your advantage. But it'll take forever to earn enough miles for a free trip, right? Wrong!
It's possible to quickly add up the miles by using your credit for everyday purchases – and beyond. With a little creativity, you can earn tens of thousands of miles every month and be on your way to that Caribbean cruise or month-long trip through Europe. Wherever you're hoping to explore, you can make it happen quicker thanks to these expert travel hacks.
1. Use multiple cards.
Many cards offer huge bonuses just for signing up. Some offer up to 100,000 miles, which is good for two tickets to Europe. What many experts do is sign up for 4-6 new cards each year, wait until the rewards have been paid out, and then cancel the cards. This tactic will lower your credit score a little though, so don't cancel your cards just yet if you're looking to buy a car, refinance your home or do anything else that requires a high credit score. Note that you may not be able to combine your travel rewards from each individual card, but you can use each one for specific purposes. For example, you can use one to save on hotels and another to save on airfare.
2. Look for a limited-time offer.
In order to drum up business, some card issuers offer larger than usual bonuses, but only for a limited time. These special offers happen once or twice a year, so make sure you sign up at the right time. More than 80% of people sign up at the wrong time. Don't be that person. August is the best time to sign up for a hotel credit card, while November is the best time to sign up for airline credits cards or general travel cards.
3. Register your cards at iDine.
Earn miles when you eat at participating restaurants. Register at iDine to get started. You'll get to eat and earn miles. It's a win-win!
4. Use shopping portals.
Most rewards cards have shopping portals that cardmembers can use to shop. You'll be able to earn extra miles with every purchase. Check to see if your card has one before visiting the store's website directly.
5. Buy gift cards.
If you want to spend a bunch of money quickly, buy a bunch gift cards that you can use later on down the road. Think about your favorite stores and restaurants. Many grocery stores offer gift cards, so purchase some that you can use toward your weekly grocery run. You can buy some for gifts as well. Just make sure you buy ones that you or your friends and family will use.
6. Pay everything with credit cards.
Pay your bills with credit cards. Pay people that you hire to work for you – such as house cleaners, babysitters and contractors – with credit cards. You get the point. Be creative. In some cases, though, using a credit card incurs service fees and charges, so be aware of this before whipping out your card. Many times, using a debit card or bank account can save money.
7. Add a user.
Some cards offer you extra miles for adding an authorized user, such as a spouse. Do this if you can, but just know that ultimately you are responsible for paying off your card.
8. Give money to family.
Want to rack up the miles quickly? Give a large amount to a family member and then have them pay you back. The downside is that you might not get paid back quickly from your friend and you'll be responsible for the money – and the interest that accrues.
While you may have been warned in the past about the dangers of using your credit card for every purchase, the key is to pay off your balance in full each month. If you're paying for everything with plastic and only making minimum monthly payments, then a free flight here and there isn't going to cut it if you're paying hundreds of dollars a month in interest fees. Don't ruin your credit score to score free travel. Be responsible with your spending and payback, and you'll reap the benefits of having a credit card that offers rewards such as free miles.