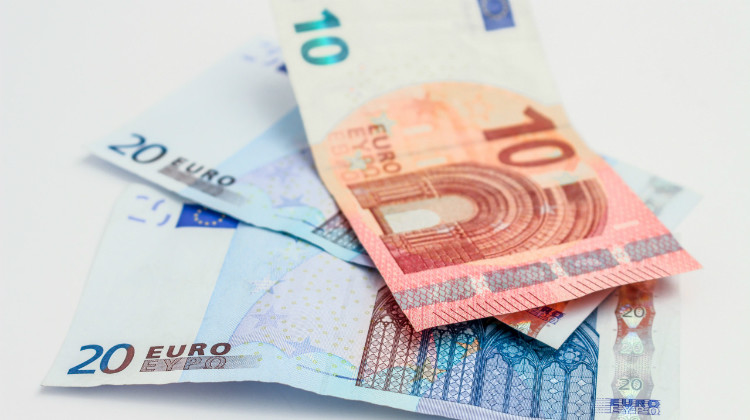 An overseas trip can be a great way to spend your annual vacation. While travelling abroad is expensive, the thrill of visiting a new country and seeing its sights and culture first-hand is usually worth the expenditure.
When you are planning your trip, one of the most important aspects to consider is how you will carry the money you need. Taking large amounts of cash along is definitely not safe.
Credit cards are a good option but different card issuers levy varying fees and charges, making it necessary to do your homework before zeroing in on the card that you plan to carry with you.
Here are a few points that you should keep in mind when deciding on how you will pay when you are abroad.
Don't forget to carry at least some local currency.
Arriving in a foreign country without any local currency is not advisable. You would need cash for hiring a taxi and for meeting other minor expenses.
While it is definitely possible to exchange currency at the foreign exchange bureau at the airport, the costs can be prohibitive. You will be charged a "spread" over the official wholesale exchange rate in addition to a commission. If you consider both these costs, you will be paying 10% or more just to convert your dollars into the local currency.
A little planning can save you a substantial amount of money. But you should definitely avoid using the foreign exchange bureau at the airport if you can.
Is withdrawing cash from an ATM a good idea?
Almost every country that you travel to will have plenty of ATMs that you can use to get cash.
Although this option is better than using the exchange bureau at the airport, it does require you to bear some extra charges. Your card issuer will levy a fee of between 1-3% if you use an ATM in a foreign country. In addition to this, you may also need to bear a flat fee of about $5 for every withdrawal.
Unfortunately, that is not all. The company that provides the ATM will also charge you for the privilege of using their machine. All these fees can add up to a significant amount.
But there is one great advantage to using an ATM to withdraw cash. The exchange rate that will be applied would be the wholesale rate or one close to it. This will save you some money.
As charges are levied every time you use an ATM, it is a good idea to withdraw the amount that you need in one go. Multiple withdrawals will result in higher costs.
Do all ATMs levy the same fees?
ATMs run by travel companies often charge higher fees and use unfavorable exchange rates. These are usually located at airports.
When you need to withdraw cash from an ATM, look for a familiar bank's machine. Or better still, use your bank's app to locate an ATM that belongs to its network.
A credit card or a charge card could be the best option.
Your credit card offers both convenience and safety and should be used for making all your big-ticket purchases. Buying airline tickets and paying for your hotel stay should be done with your credit card.
You will get the best exchange rates and avoid the additional expenditure and hassle of converting dollars into the local currency. In addition to this, you would be protected from fraud and would not be responsible for any unauthorized use of your card.
Do not carry only one card when you travel abroad. Some establishments may not accept the card that you plan to use. To be safe, carry one Visa card and one Master card. If you do this, you can be fairly certain that you will be able to pay by card practically anywhere.
A credit card offers another great advantage. If you happen to lose it while on your trip, it is quite likely that the card issuer will be able to arrange a replacement within a few days.
Selecting the best card to take on your trip abroad.
Do a little research to identify the best card to carry with you.
There are a number of credit cards that do not levy any foreign transaction fee. Paying between 1% and 3% extra for every purchase that you make can add up to a large amount.

If your current credit card levies a foreign transaction fee, it is probably worth the extra trouble to get a card that does not require you to pay for using it abroad. In fact, paying an annual fee for your new card may be worth it because of the savings that you will subsequently make.


Once you have identified several credit cards that do not levy a foreign transaction fee, it is time to narrow down your search. Does the card that you are planning to get offer bonus points?

For example, the Chase Sapphire Preferred Card gives you 50,000 bonus points when you spend $4,000 on purchases in the first three months from account opening.

This translates into $625 in travel when you redeem through Chase Ultimate Rewards. The yearly fee of $95 pays for itself through the reward points that you earn. An additional benefit is that you are not required to pay the yearly fee in the first year.


How easy is travel redemption? If you want to redeem the miles that you have earned on your card, but are prevented by blackout dates, it can be a big disappointment. The Capital One Venture Rewards Credit Card does not impose any blackout dates.

Cardholders earn two miles for every dollar spent. This is converted into one cent each when redeemed for travel. There is no annual fee for the first year and for subsequent years you will pay $59.


If you want to avoid annual fees altogether, the Bank Americard Travel Rewards Credit Card is probably your best bet. On top of this benefit, you get 20,000 online bonus points if you make at least $1,000 in purchases in the first 90 days.
The rewards program is generous, giving you 1.5 points per dollar spent.
The three cards listed above do not charge any foreign transaction fees.
Take these precautions.
A little planning can go a long way in saving you a lot of money and trouble. Keep these points in mind when travelling abroad.
If the country that you are travelling to has a Value Added Tax (VAT), you may be entitled to a refund when you are leaving the country. Carry your passport along when you shop and inform the merchant that you require the documentation for a VAT refund.

When you are leaving the country, you will need to show the receipts for the items that you bought along with the other forms given to you by the merchant. A refund will be processed and transferred to your card account. You could save up to 20% of the price you paid, depending on the rate of VAT on the items that you bought.


When travelling abroad you will need to monitor your card limit carefully. Hotels and car rental companies often place a "hold" on your card for an amount that they expect to charge you later. This automatically reduces your credit limit.

If you are not charged, the "hold" amount will be subsequently released. But you will be required to track it to ensure that you inadvertently do not exceed your spending limit.


Before leaving for your trip, make a list of your credit card numbers and the international phone numbers that you will be required to call in the case of any problem. This will be especially useful if your cards are stolen. Make it a point to keep the list in a different location from where you keep your cards.

It is also a good idea to keep a copy of the list with someone at home so that you can call and access it if required.


When shopping abroad, keep in mind that there are several types of goods that you are not allowed to bring back to the U.S. The restricted list includes fruits and vegetables, fur, leather, fireworks, and ivory. A complete list is available on the U.S. Customs and Border Protection website.


Exercise basic safeguards.
Foreign tourists attract pickpockets and thieves, especially at crowded markets and other popular spots. If your credit cards are stolen, the first thing that you should do is to inform the card issuer.
But you may expose yourself to fraud, even if your cards never leave your possession. Be careful about phishing attacks. These occur when someone tricks you into revealing your card numbers and passwords.
Try and use ATMs located on bank premises or in the good part of town. If you have a problem using your card, approach the bank staff instead of a passerby.
Although you would not be liable to pay in most cases of credit card fraud, it is your responsibility to take elementary safety measures.