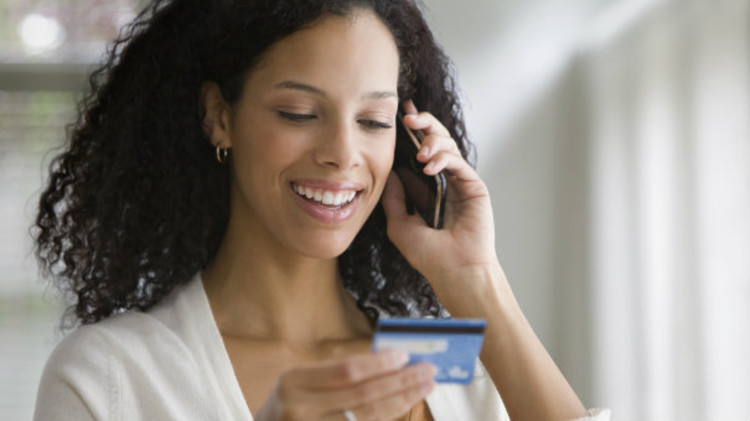 With so many credit cards available nowadays, it pays to do some research and choose wisely. Not only do you want to choose the one that offers the most miles or cash back rewards, but you may want to choose your card based on the issuer as well.
To be sure that the credit card you choose is right for you, you may need to do some prodding. The information you receive with your card may be hard to understand or it may omit the key information you need to make an informed decision. Want to make sure you get the most out of your new credit card? Ask these six important questions.
Are payment dates flexible? Some issuers have strict due dates that may be based on the customer or type of credit card. Others, like Discover, give customers the option of choosing their own due date. This is especially helpful for those on a tight budget. If you know you get paid on the 1st of the month, then having the ability to schedule your payment for the 2nd or 3rd may be helpful. If your due date is on the 28th, you might be low on funds by that time and less likely to pay in full, which will hurt your credit score and trigger late payment fees. If choosing your payment date is of interest to you, you might be able to change it online. If not, call your issuer and ask if that option is available. Note that because not all states have 29, 30 or 31 days, you may not be able to choose your due date as the 29th, 30th or 31st.

What happens if you make a late payment? Obviously, it's important to make payments on time every month. But as we all know, life happens. You might be moving or in the hospital for an emergency medical situation on the day your payment is due. With so much going on in your life, missing a payment is possible. So what happens if you have an excellent payment history and then suddenly pay a day late? Will your score be affected? Will you have to pay a late fee? Will your issuer default you to a sky-high percentage rate? Given that this is simply a one-time issue, your issuer may cut you some slack. Discover, for example, allows one late payment and has no penalty APR. Other card issuers may follow this example as well. Ask what would happen in this situation – and try not to let it happen to you. There are many tools available to help remind you about upcoming payments. You can request text messages and emails. You can even set automatic payments to give you one less thing to worry about – always a good thing.

Which credit score do you use? In order to determine your eligibility for a credit card, issuers will pull your credit score from one of the three reporting bureaus – but which one? TransUnion, Experian and Equifax all calculate scores differently based on the information they have about you. This means that some scores will be higher or lower than others. Because you don't which company they use, ask. Sometimes they won't tell you, though, so as a precaution, keep all three scores as high as possible.

When is information reported to the credit bureaus? If your goal is to lower your credit utilization ratio, you may want to know when the card issuer reports your payment information to the three credit bureaus. That's because there will be times of the month when your credit score will be higher. This can be helpful if you're applying for a loan. By knowing this information, you can plan your payments accordingly.

Will my interest rate ever decrease? If you've been an excellent customer for many years, you may want to ask about a reward, such as a lower rate. This is especially true if your credit score has gone up and you're getting new – and better – offers in the mail. Let the issuer know and see if they can hook you up with a lower interest rate.

Can I get a credit limit increase? If you have excellent credit as well as a stellar payment history, you may want to ask about an increase in your credit limit. A higher limit offers two benefits: You get more spending power as well as a lower credit utilization ratio. However, your credit score may get hit a few points, so determine if this is worth it. You may want to hold off on your request if you're about to apply for a loan.
Whether you choose Visa, MasterCard, American Express, Discover or some other credit card issuer, know that they offer more than just miles and bonuses. They want you to make timely payments, so more than likely, they'll be happy to help you choose a payment date that works for you. They may have other options available to keep you satisfied – all you have to do is ask! Keep this information in mind when you apply for your next credit card.