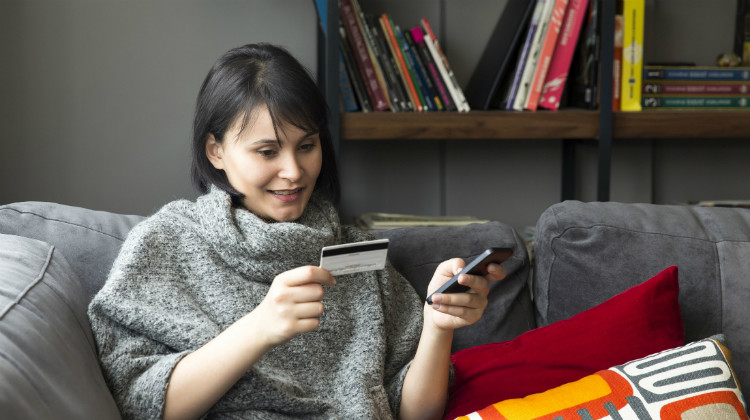 Most people use their credit card to spend money, but did you know you can also use it to make money? That's right – by using a bit of financial savvy, you can make your credit card work for you. Instead of using it to create debt, you can use it to get cash back and create a nice savings account.
However, making money off your credit card isn't easy. You have to be very strategic in your spending and repayment in order to get the most cash back possible. Otherwise, your strategy could backfire and you could end up seriously in debt. Interested in giving it a try? Read on to learn some creative ideas to profit from your credit card – and not the other way around.
1. Earn miles for a vacation.
There are many reward cards out there that allow you to earn miles with every purchase. Many credit cards even offer a huge sign-up bonus such as 50,000 or even 100,000 free miles when you make a minimum purchase within the first several months. These miles can help you travel to Europe for free. But note that most of these cards require an annual fee. Also, you need to make sure to keep your spending in check. Don't spend money on frivolous items just to meet your spending limit. Also, you should be paying off your card in full each month to avoid interest charges. Otherwise, the miles you receive in return won't be worth it.
2. Put your cash back in an account.
Instead of frivolously spending your cash back rewards, make it earn money for you by putting it in a high-yield savings account. You could also put it in a Roth IRA or other retirement account and watch it grow.
3. Use your points to shop.
Some cards offer you the opportunity to accumulate points and then use them to shop in their shopping portal. For example, with the Chase Sapphire Preferred card, you'll receive 50,000 points if you spend $4,000 in three months. These points would allow you to buy five $100 gift cards for a variety of popular retailers. You can also use your points to shop at Amazon, so it's a good deal if you shop there often.
4. Use your credit card as often as you can.
This may go against everything you've been told about responsible credit card use, but in order to earn rewards, you need to use your card. That means spending money – but you don't have to be frivolous. Use your credit card for bills and items you need to pay anyway, like your mortgage, car insurance, medical bills, gas, utilities, groceries – you get the picture. You can also use PayPal to pay individuals, but there is a fee involved, so make sure it's worth it before proceeding. Just make sure you pay off your card at the end of the month to avoid interest fees.
5. Save for college.
With the Fidelity Investment RewardsAmerican Express Card, you can earn money toward college. You earn 2% cash back for every purchase and have the option to deposit your rewards into an eligible account. A 529 College Savings Plan is an eligible account. With it, you can save up for your child's education tax-free. There is no limit on rewards as well as no annual fee. You'll receive $50 for every $2,500 you spend, so depending on your spending habits, you could earn this amount in just a few months. This equates to roughly $200 a year.
6. Credit card arbitrage.
We've saved the most controversial option for last. This tip involves taking advantage of a new credit card's introductory 0% offer and using the cash from the card to invest into a high-yield account. Basically, you're using your credit card as a loan in order to make money. In order for this to work, you need to choose a card that offers balance transfers or cash advances. Write a check to yourself and deposit the money into the account. Make the minimum payments on the credit card each month. Be sure to note when the offer ends so you don't end up paying all the interest. Instead, pay off the credit card right before the offer ends. Your profit will be the interest that your money is earning in the savings account. Your profit would depend on how much money you invested, the interest rate of the savings account and any fees you incurred. Because high-yield accounts with good rates are hard to come by (the best rate is currently just above 1%), this may be more trouble than it's worth, but it would be interesting to see how well this would work.
7. Rethink how you use your credit card.
Use your points and rewards to make money. Use them to pay for everyday purchases. Use them however you please. Just make sure you're not getting into debt trying to rack up the points and cash. Buy only what you need and pay off your card every month. By being responsible and organized, you can accumulate savings, travel, save money on shopping and much more. It's amazing what a piece of plastic can do.