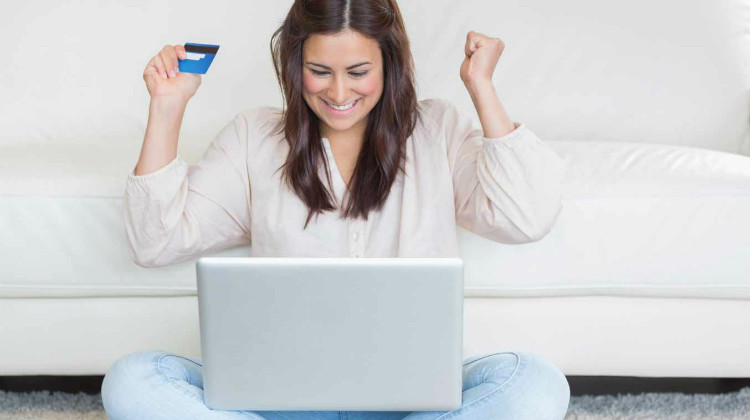 Credit cards are the most convenient way to pay for your purchases. Not only do you get several weeks of free credit, you also get the opportunity to earn rewards for using your card.
If you are short of cash, a credit card can be a real life-saver. You have the option to pay only a small fraction of the price of the product that you buy and pay the balance in future months.
Of course, this can turn out to be expensive. The interest you pay could be in the range of 12-15% annually or even more. But it is worth the cost if it helps you during an emergency.
Apart from these commonly known benefits, many credit cards also carry other advantages that large numbers of consumers are not aware of.
Here are a few of the most useful additional perks that credit cards can give you.
1. Theft or damage of items purchased using your credit card
Did you know that you could be eligible for "purchase protection" on the personal property that you buy with your card or get in exchange of the reward points that you have earned?
What this means is that if your purchase gets stolen or damaged within a stipulated period of time, then you can claim reimbursement of value up to a certain amount. Of course, there are conditions to be met and the sum that you get will be subject to a dollar limit.
For example, the Chase Sapphire Visa Signature card covers you for a maximum of $500 for each claim and a limit of $50,000 for each account if you meet the card issuer's conditions.
There is a 90-day time limit within which you need to contact the card company's claim administrator. You will be required to complete a claim form and submit it within the total time window of 120 days. If you miss these deadlines, you will probably lose any benefit that you may be eligible for.
Each credit card has different rules regarding reimbursing you for the theft or loss of any item that you purchase using a card issued by them.
But in the event that you do suffer a loss, it is well worth your time to make a call to the number on the back of your card to check if you can make a claim.
2. Rental car accident coverage
Many premium credit cards offer this benefit. If the car that you have rented has a collision, the bill could be for a big amount.
Often, people do not take the optional insurance cover from the rental company to avoid the expense of paying the insurance premium. If you happen to do this and then have an accident, you could finally pay a sum many times greater than the insurance premium amount.
If you do not have any insurance cover or have inadequate cover and have a collision, your credit card could really be a help if it offers auto rental collision damage waiver. Usually, the credit card company would pay only the amount of loss that is in excess of the sum paid by any other insurance you have.
Make a note of a couple of points if you want to ensure that you can claim this benefit through your credit card issuer. Firstly, do not accept the rental company's collision damage waiver or similar provision if it is offered to you.
Accepting this clause will take away your eligibility to make a claim on your card company. Secondly, check that the model that you are renting is covered by your card issuer. In some cases, expensive brands of cars are not covered.
Obviously, you would need to pay for the rental using your credit card to be eligible for this benefit.
3. Return protection
Many credit cards offer this facility, which can be very useful and save you a substantial amount of money.
Here is how it works. Suppose you make a purchase from a store using your credit card and then decide that you want to return the item and get a refund. If the store refuses to take your purchase back, you may have the option of asking your credit card processor to take it back.
Several credit cards offer this facility to their customers. American Express is one card issuer that does, subject to certain conditions. To be eligible for a refund you must:
First, attempt to return your purchase to the store from where you bought it.
If the store does not take it back, you can contact American Express within 90 days of the purchase.
After the return, you will get the full purchase price excluding shipping and handling.
American Express has a limit of $300 per item up to a maximum of $1,000 per year per card account.
Before you approach your card processor and claim an amount as a refund, keep several documents handy. You would need a receipt for the item that you bought, a credit card statement showing the purchase, a copy of the store's policy, and written documentation from the store saying that it would not take back the item.
4. Help when you are traveling
What if you are in a foreign country and lose your luggage? If you are in such a situation, any help that you get could be very welcome.
Several credit cards offer emergency travel assistance designed just for such situations. All you need to do is call the number given to you by your card issuer. The card company will then swing into action and help you in several ways.
American Express has a "Global Assist Hotline" that will coordinate various services for you. Their Gold Rewards Card also offers lost or stolen baggage insurance on your checked-in or carry-on baggage for up to a maximum of $500 per trip.
Another great benefit on this card is Flight Delay Insurance. If you have charged your airline ticket to your American Gold Rewards Card, you will get a maximum of $500 as reimbursement if boarding for your flight is delayed by four hours or more.
There are certain conditions that apply. Your airline should not have made alternate transportation arrangements. Additionally, the sum of $500 is towards hotel and restaurant expenses and sundry items purchased within 48 hours of the delayed flight.
If you are unfortunate enough to lose your luggage while traveling or if your flight gets delayed, check out the facilities that your credit card offers. All it takes is a phone call. A little effort on your part could save you hundreds of dollars.
But remember to book your ticket using the card that provides the maximum benefits.
5. Zero liability if your card is fraudulently used
If your card account is hacked and used fraudulently, you need not worry. The Fair Credit Billing Act (FCBA) and the Electronic Fund Transfer Act (EFTA) offer protection if your credit, ATM, or debit cards are lost or stolen.
Under the terms of the FCBA, the maximum liability that you will have to bear for unauthorized use of your credit card is $50. Even this charge will be probably waived by your card issuer.
If you notice that your card has been stolen, you should inform your card issuer immediately. If any charge is made after this, you will not be responsible. Even if only your card number is stolen, and not the card itself, you will still enjoy zero liability.
6. Price protection
Several cards offer this facility that can result in big savings. It is especially useful for big ticket purchases like TVs or furniture.
This is how it works. If the item that you bought is available for a lower price than you paid, the card issuer will pay you the difference.
Citigroup's Citi Price Rewind is one of the best price protection schemes for credit card purchases. All you need to do is to enter the details of your transaction on their website. Citi's system will search for a better price for 60 days from the date of purchase.
If they do find a better price, you can receive a refund for the difference. You may be required to upload a receipt for your purchase on the site. Upon approval, you would get a refund of the price difference, up to $500 back per item, subject to a total of $2,500 per year.
According to Citi's website, the average refund in the three months from January to March 2016 was $27.89. Over 67,800 refunds totaling $1,892,942 were issued during this period.
Some of the programs run by other card issuers require you to keep a lookout for a lower price for the item you bought and send the details to the card company. In Citi's case, they carry out this exercise for you.
Keep in mind that you may not be allowed to refer to certain seasonal sales or online sales to compare prices.
7. Look beyond the usual benefits on your credit card
When most consumers use their credit cards, they normally think only about the credit period that they will get and the rewards that they can earn. If you are planning to pay only the minimum amount, then you would be sure to know that rate of interest that your card charges.
But most credit cards also offer a range of other perks that can remain hidden unless you look for them. If you happen to be aware of these facilities, and use them well, you can gain great financial benefits.