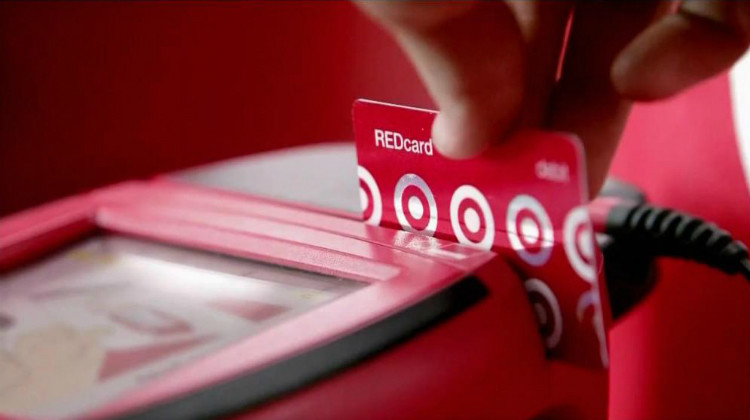 If you're a fan of Target and shop there on a regular basis, you may be wondering if the Target REDcard credit card is right for you. The cashier asks you to apply for one every time you check out, but you always say no. Should you say yes instead?
A Target REDcard credit card is a store card. If you're a veteran credit card user, you may have experienced firsthand that store cards can be trouble. They're known for extremely high interest rates, hidden fees and low credit limits – all factors that can quickly drop your credit score.
Is the Target REDcard credit card any different? It does offer some benefits but at the same time it does incorporate the disadvantages listed above. Depending on how responsible you are with credit and how often you shop at Target, a Target REDcard credit card may be beneficial. Read on to learn more about the benefits and disadvantages so you can decide if you should apply for the card or pass and look for a better offer.
Features
The Target REDcard credit card is pretty basic. When you use it online or in-store, you'll automatically receive 5% off your purchase. It's as easy as that – no points to redeem or hoops to jump through. You can use the card on sale items and in conjunction with coupons. However, the discount does not apply to prescriptions or gift cards. When you shop online, you'll receive free shipping on your order. You also get 30 extra days for returns. There is no annual fee.
| | |
| --- | --- |
| | Target REDcard Store Credit Card |

intro apr

N/A

N/A

regular apr

23.15%

23.15% Variable

fees

$0

promo

5% OFF Today & Every Day
Free Shipping at Target.com
30 Extra Days for Returns
Access your Target Credit Card - check your credit card account balance, make a payment, & review past statements
Disadvantages
Like many store cards, the Target REDcard credit card has a high interest rate. Expect to pay a whopping 23% annual interest rate on balances that you carry over from month to month. Pay just the minimum and your $500 purchase could end up costing you more than $600. Miss a payment by one day and that's a $35 late payment fee. Make one mistake and you'll lose all the money you saved and possibly ruin your credit.
Another thing that many Target REDcard credit card holders complain about is very low credit limits. Even those with excellent credit get limits of only $300 to $500. In addition, Target is very slow to raise these limits. That means that it's important to keep these balances low to avoid high utilization. Plus, you'll have to be vigilant about paying off the card before every Target shopping trip to avoid going over your spending limit.
Another thing to consider is that the Target REDcard credit card can be used only at Target. You can't use it at your favorite department store or restaurant, so unless you visit Target on a regular basis, then there's really no point having the card, since it can quickly become more of a hassle than it's worth.
The Target REDcard credit card is not the ideal card for those looking to build credit or for those with irregular income. You have to have enough money and be disciplined enough to pay off the card each month in order to avoid further debt. If you've had money problems before, getting this card won't help at all – in fact, it will likely make matters worse. Don't get caught up in the 5% cash back reward. Do some simple math – a 23% interest rate is much more than the 5% you'll get back. Is it worth it?
One more thing to keep in mind: You may remember that Target was involved in a serious data breach in 2013. With 40 million records hacked, the breach was the largest in retail history. On top of that, Target uses its cards to collect information about what you buy, so you have every right to be wary about the safety of your personal information.
Bottom Line
Proceed with caution. If you shop at Target often and you're already have good credit, the Target REDcard credit card may be a good start. You will be able to save 5% on all purchases, which can mean significant savings over time. If you're struggling with money management, however, this card will be a poor choice for you. The 23% interest rate will eat up any money you save, so you'll need to ignore the minimum monthly payment and pay off the card in full each month. Carrying balances is strictly a no-no with this card. You'll also need to keep your balances low to avoid high credit utilization, which can lower your credit score. Keep all of this mind when applying for the card. If not used properly, you could potentially end up in a worse credit situation than before.